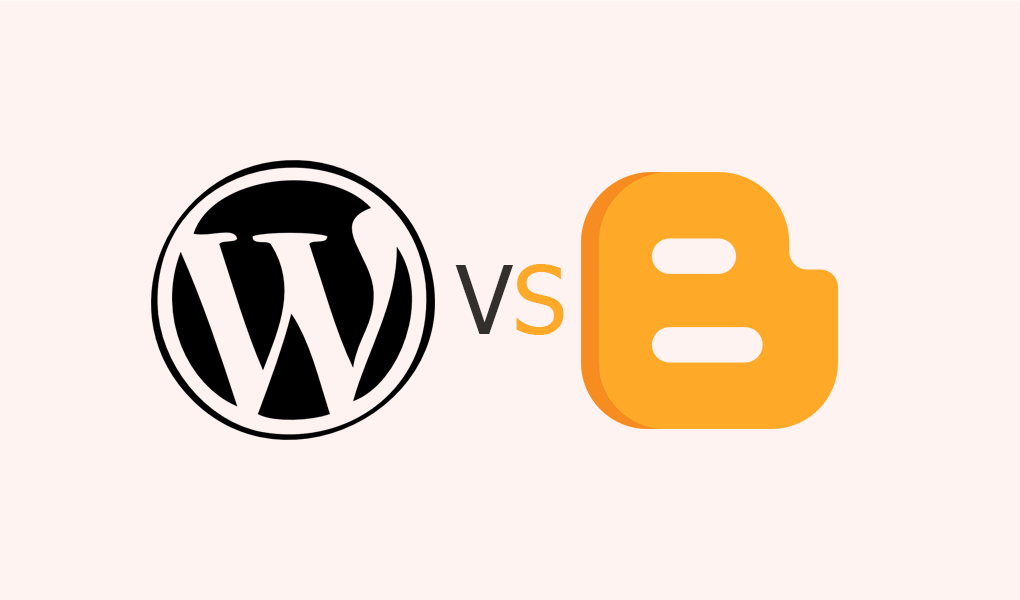 April 22, 2022

|
WordPress vs Blogger – which one is better to start blogging!
"WordPress" and "Blogger" the first two name comes first at our mind when we hear the word Blog. Many new blogger feels hesitation on choosing between one of them. I will try to give a clear guideline which will help you making your decision easy. Our discussion will be between self hosted WordPress.org and Blogger.com. We will basically discuss criteria of those platforms.
Ownership
Blogger.com is owned by online giant Google and a free blogging tool. All rights of blogger reserved by Google. You are just a publisher here.
On the other hand. WordPress.org is a full open source content management system which you can use downloading free on your host. The ownership of the blog will be in your hand.
Cost
Blogger is completely free if you use their subdomain. You don't need to pay for host to them. And if you want you can add custom top level domain buy just purchasing a domain. Blogger will not charge you for that.
WordPress is a Free and open source Content management system and you need to buy domain and hosting to use it. And it can be for annually or monthly.
Empowerment
Blogger
In blogger your power is limited. You can give these three accesses only.
Completely personal blog: Nobody can browse your website without you. You can use it your personal diary.
Selected Reader Blog: you can send invitation to your readers and only they can browse it. Even, nobody can request you for invitation.
The Public Blog. If you want anybody from any places of the world can visit your blog.
But you can private any pages or post here.
WordPress
In WordPress you have full freedom and power to do anything with your website. You can separately private your post/pages. You do it by customizing the codes or using a plugin.
Control
Blogger has limitation in their control system. You can't do everything on blogger. As like as you can't control your database. You can't set structure of your page, post or categories.
In WordPress you can do everything you want. You will have full control of your website and Database.
Circumference
You can create personal portfolio, company website, community blog, new site, ecommerce site and many other site using blogger. But, still its circumference is not so big. You can't give user rights to write on your community blog. Also, you can't give them opportunity to register on your blog,
Other hand, you can customize WordPress as you want and can use it anywhere you want. You can make almost every kind of website using WordPress. Its use and circumference is too much wide them blogger.
SEO
Blogger is a service by the biggest search engine giant Google and it is SEO friendly by default. If you don't know anything about SEO there is no other platform for you is better than blogger. But you can't do advanced level SEO with blogger.
WordPress don't follow the SEO structure by default. But it is also so much SEO friendly. You can get good search result by some settings. And you can do advanced level SEO using some plugins too.
Security
Security of a website is a big factor. Blogger runs directly via google servers and the whole responsibility of security holds by google. If you don't have any password related weakness your site is almost 99.99% secure. In that case, if anyone wants to hack your website he need to hack google servers. I never heard that any blogger website got hacked.
WordPress is also a secured platform. But when you are using various kind of plugins and themes here, there is always a security issue. You can secure your website by taking some steps. As, you are using a self-hosted WordPress site. The whole responsibility of security depends on you.
Customization
You can customize bloggers codes easily by knowing little html and CSS and you can do theme customizations with it. Blogger has no options to install plugins that's why you can't do customizations by your wish every time. Buy you can use widgets to add more functionality to your site.
Straightforward
Using blogger is very easy and you can learn it within some minutes. As it has less functionalities, its dashboard is also clean and simple.
Using WordPress is also easy. But is has more functionalities then blogger. That's why you can use more options to your website as you want. And you can learn them within some hours.
Future
Blogger is completely googles property. So its future depends on google. Google has rights to delete your blog anytime if you break their rules. And if you don't break their TOS, they will never delete your website. Also, bloggers updates are slow. But, nowadays we see blogger updating their features regularly.
WordPress runs by a community that's why its features don't depends on any person or companies wish. Moreover, it updates comes regularly. And it your website remain as long as you pay for the domain and hosting.
Others
You can use BlogSpot subdomain or custom top level domain with a fast hosting and free SSL on blogger. You can upload content, text, image and videos to blogger. But you can't upload other file. You can use free 15 GB google cloud storage where you can upload these files.
In WordPress you can upload anything you want by you need to pay for your hosting space.
My suggestion
By this time, I tried to discuss about features, advantages and disadvantages of blogger and WordPress. I hope you understanding now what will be better for you. Good wishes to you. If you are still confused I will suggest you to start learning blogging with a free BlogSpot site then you can switch to WordPress anytime you want.