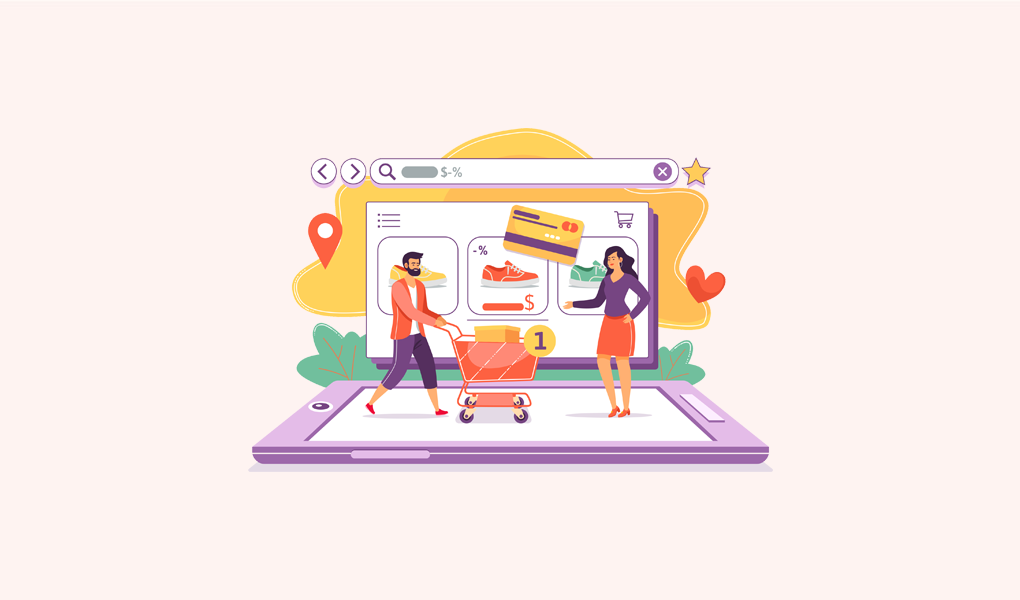 April 28, 2022

|
Guide to Build an eCommerce website
The concept of internet commerce is increasing day by day all over the world. People can buy their needful stuffs with some clicks from home. Book, fashion appearance, grocery, electrical item, or digital product what is not available in the internet shops or ecommerce sites! And the interest of young entrepreneur at ecommerce site building is also increasing day by day.
Where you need to go to buy products? A shop! As same, to start online business you need an ecommerce site. Today, I will discuss what you need to know before starting an ecommerce website.
Name and Domain
First step to start your ecommerce business is choosing a name for your company and choosing a right domain name. After selecting a name for company check is that domain available or not. If you want to build a full professional online business select a unique and your business related name.
Choose a domain name and company name which matches your product, service and business.
It is better to select a short name for your business. A short name helps your customer to remember your company.
Take your domain control panel's full access. Don't buy from any company which don't gives you full access to domain control.
Check is your selected domain name available to register from who.is.
Which Hosting is better for an ecommerce site?
For building an ecommerce site, choosing the right hosting plan is as important as choosing a right domain name. If you're selling area is small then start with a shared hosting. If you increase your area you can shift to VPS, Cloud or dedicated hosting services.
When you use a full computer as your server is known as dedicated server. When you just buy a space from this dedicated server is called shared hosting and if the server divides into some small server with software is known as virtual privet server or VPS.
When you use cloud hosting it keeps your file in different servers and shows your customer the website from the nearest server and that's why you can get full uptime for your ecommerce site. So, if you want to run a successful ecommerce service it is better to choose cloud hosting.
Creating website
You can create your website with web developers if you don't know anything about web designing and development. Also you can build your website with free ecommerce CMS. It will be easy for you.
Some famous ecommerce CMS are:
Opencart: A free software to build ecommerce website. It is easy to use and have attractive designs.
Woocommerce: A great app to build ecommerce website for young entrepreneurs. You can create website without having any coding or database knowledge with woocommerce.
Zen Cart: Many new entrepreneurs choose zencart to build their ecommerce website.
OSCommerce: The open source oscommerce has a place on top with other online store management software's. Address
Tomatocart: Tomatocart CMS is famous among the new ecommerce CMS. It has responsive layouts available for PC, tab and mobile devices.
Prestashop: you can build an ecommerce site within small time using prestashop.
Magento: The most popular CMS to build ecommerce website. It has so many features which can help any new ecommerce entrepreneur easily. But its themes and plugins are little bit costly.
Security First
When you are building an ecommerce website you need to give extra care on security. It's not a matter which platform you are using to build an ecommerce site you need to take care about your security. A customer will never share his cards details to those companies which has security issue. If you are using WordPress you can use some security plugins and you must need a SSL certificate to build an ecommerce website.