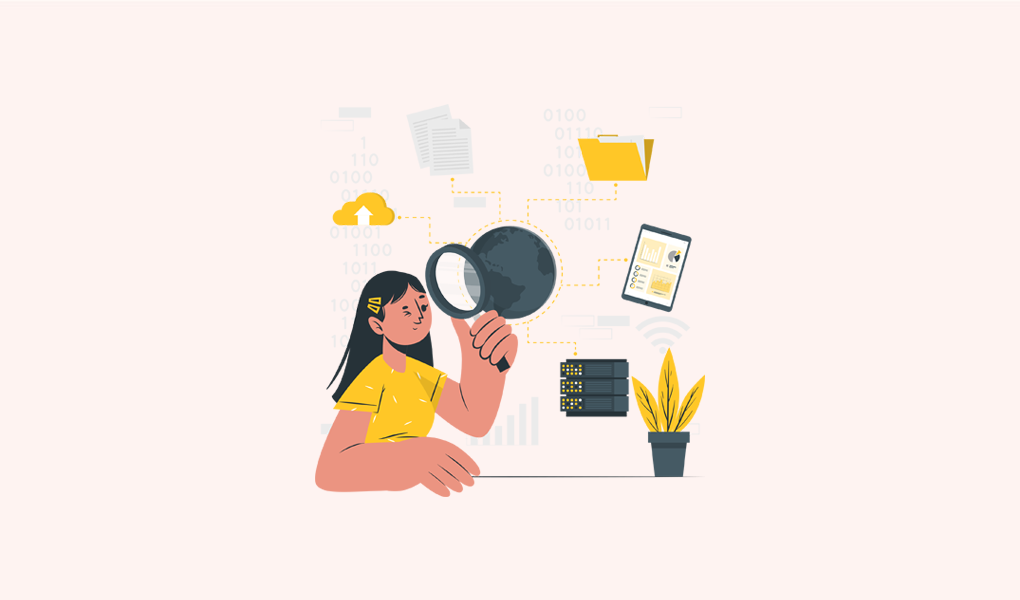 April 29, 2022

|
35 Bad Sides of Free Web Hosting
Generally, Hosting Company offers free hosting offers to make you interested in them. You can find thousands of free web hosting companies around the internet who offers free web hosting even free self-hosted WordPress too. You may think why they are doing this or why everybody doesn't use this free hosting!
We will know the 35 bad sides of these free hosting services and hope you will not think of a free hosting second time!
What does free website mean?
Every beginner tries to build their first website at a low cost and it's normal. You can find a list by just searching free web hosting at Google.
They give this free hosting and side building offers to attract you. When you start your journey you will find out their limitations and most of their services aren't free.
35 Bad Sides of Free Web Hosting
1. Slow Site speed: Many of these providers runs more than hundreds of website in a single server and that's why your site runtime will be very low. It gives a bad user experience to your traffic and not also good for SEO.
2. Unprofessional Web Address: A mywebsite.freewebsite.com is not a professional web address. Serious traffic will never take your this kind of web address easily. So, if you don't have a good domain name it won't gonna bring anything to you.
3. Trial Service is not free: You will find many hosting company offers free hosting trial. After a time you will need to pay for their service. In most case, trial service web hosting is much more expensive than normal web hosting. Also if you are using a credit card it may auto charge you for renewal.
4. Hidden Charge: The main intention of free a web hosting provider is getting more profit. And this hosting provider charges extra money for their features like picture hosting, email id creating, and FTP access of transferring website.
5. Lockdown of data: They van lockdown your data anytime they want. They will not provide you tools to transfer your website. In that case you would need to transfer your website manually.
6. Unwanted Ads: Most of the free hosting provider depends on advertisement. You are building a website and working on it, but they will show ads of their service without your permission.
7. Shut Down: They can shut down your site if you break any of their terms. And you will not get your data back.
8. Free hosting company can go insolvent any time: Any time a free hosting provider can go insolvent. And you will also go to lose your data anytime.
9. You can lose your site address: If a web hosting company goes insolvent you can lose your website address too.
10. They can sell your information: Free web hosting provider incomes by doing unwanted stuffs. Like the can sell their customers email address or other information to the internet marketer others and you will start getting online harassment or scams.
11. Not having enough tools: Free hosting provider will offer you limited tools then the paid hosting providers. And you can't give your website a professional look without it.
12. Don't support WordPress: Many free hosting providers don't support installing WordPress. And they don't have enough resource to install WordPress too.
13. Limited WordPress: Some may provide installing WordPress but you can't run your site smoothly. They will show many errors while you are running a website.
14. Malware distributor: Free hosting providers are Notorious for distributing malware. It causes because of their poor security or could be intentionally. It will affect your website reputation and has a bad effect on SEO too.
15. Part of link firm: As a free hosting provider they are not charging you for hosting, but their main intention is always getting profit. So they can create thousands of page with link firm and may use your site to spam, drug deal or online scamming.
16. Limited Bandwidth: Bandwidth is your websites data transfer limit. Its costly so free hosting company don't give enough bandwidth to run your website.
17. Low Disk space: Free hosting company hosts hundreds of website on a single server. That's why they give very low disk space to use to their users.
18. Strong possibility of being hacked: For poor security, free web hosting always have a risk of being hacked. And if your site got hacked once. It's almost impossible to recover your website if don't have any backup downloaded already.
19. Limited HTML pages: Free web hosting company has limited features to host a small number of the HTML page. So, if you want to host more page they will ask you to upgrade your package to premium.
20. User Dissatisfaction: You will not get the user satisfaction with free hosting on your website. They will feel unsafe and uncomfortable when browsing your website.
21. Limited design choice: If you are using their free website builder tool you can use only a limited number of design and they will ask you to upgrade for using more design.
22. No Customer Service: You are not going to have any customer service for a free hosting provider. So you will face trouble when you want customer service if you get into any problems.
23. You can't run ads or monetize your website: you can't use the most popular blog monetization platform GOOGLE ADSENSE if you are using a free web hosting service. They won't allow any ad network because they place their own ads on your website.
24. No backup: Free hosting don't provides any backup service. So it your responsibility to keep your site safe and creating backups.
25. Not having any static or decent analytics: You can get free analytics report of your traffic from a paid web hosting provider. But you can't get it with a free hosting service.
26. It is hard to leave free hosting service: You can't transfer or migrate your website from a free hosting provider. They will not give you the opportunity to do that and the will prevent you to do so.
27. The target for email offer: As they are not charging you for web hosting, they can send you other premium offers continuously to your email or can sell your email address too.
28. Not comfortable with mobile device: You can update your site using mobile device. Free hosting designs their dashboard for a desktop device that's why it will be difficult to update any changes to your website from mobile.
29. Not having responsive design: The web builder you are getting with free hosting may not have responsive features.
30. No Branded Email: Free hosting may don't offer branded email features. That means you can't create webmail for your website.
31. No email forward or contact form: For their less hosting features you cannot use the contact form or email forward option in some cases.
32. Limited File Upload: Its 100% confirm that they will limit your file uploading size. So, you can't upload your files as you wish.
33. No Redirect option: If you want to redirect your website to other link or address you may be able to do this.
34. Spending Time on free web hosting is not a good idea: It's not a good idea to spend time on finding free web hosting service. If you have serious intention with your online career you definitely need paid hosting
35. Free Hosting is not good for practice too: If you are thinking of using free hosting to practice, it's also not a good idea. You can get malicious files for free too.